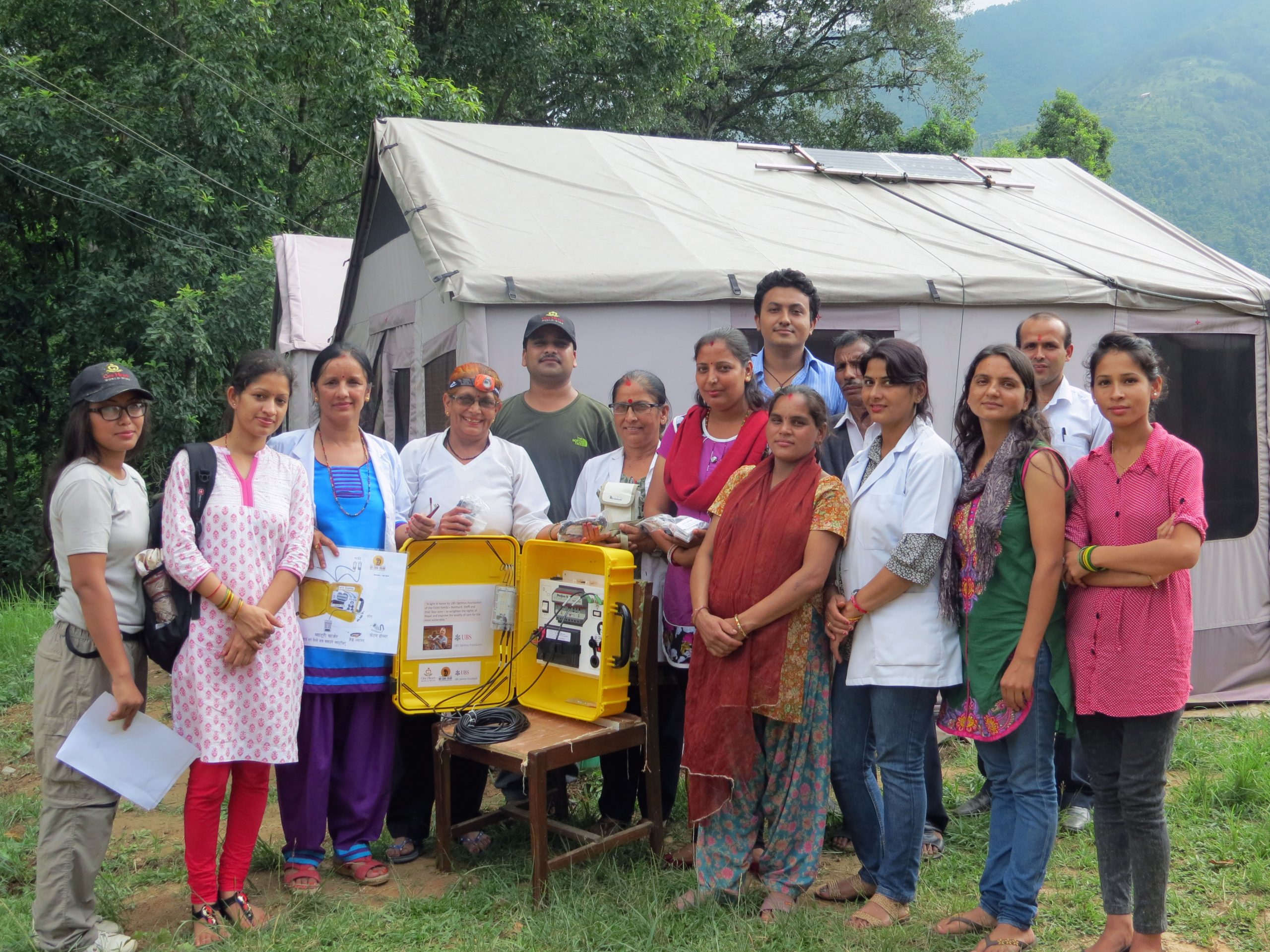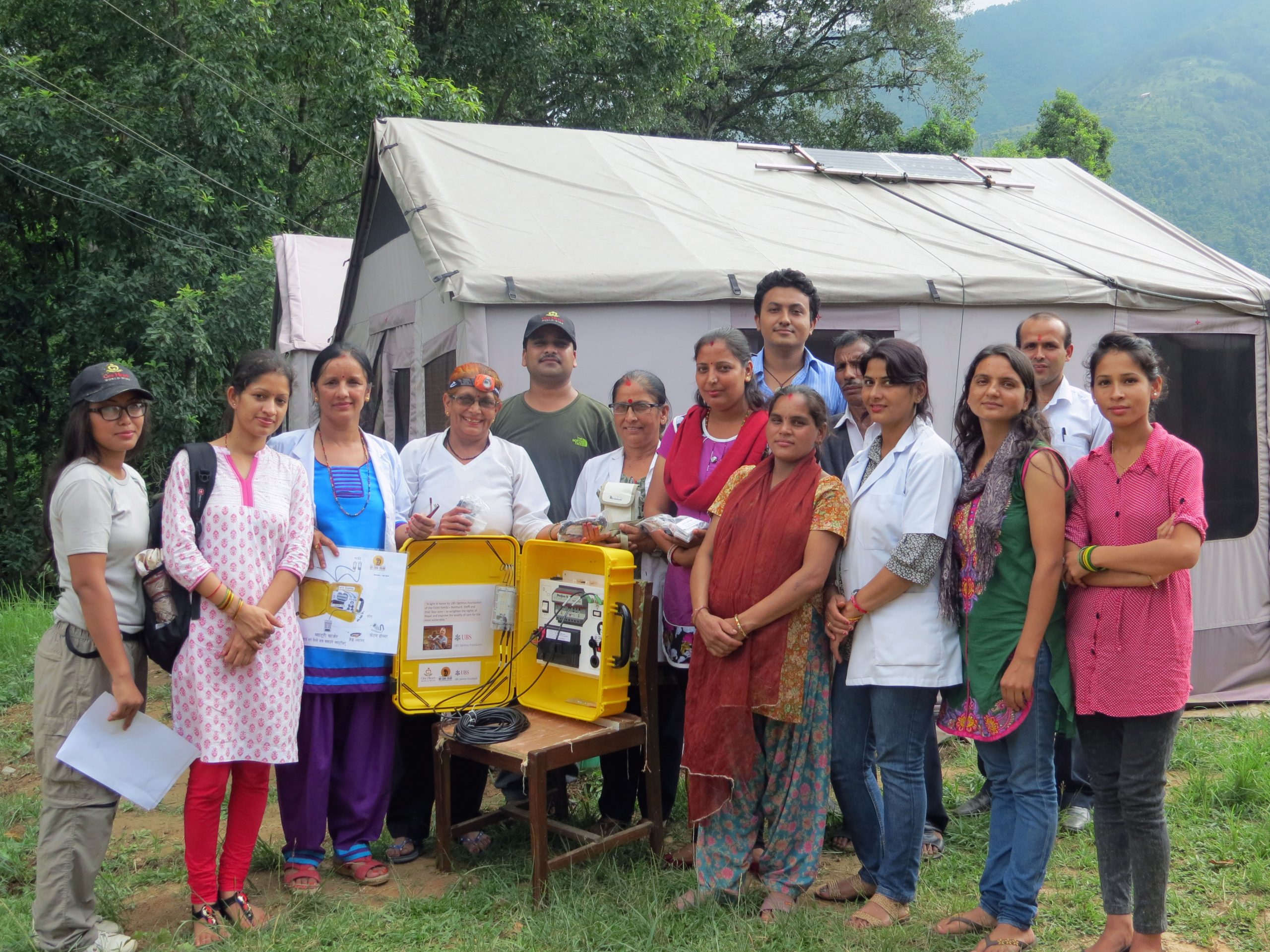 Fires, tornadoes, hurricanes, earthquakes, and other rapid onset disasters cripple existing infrastructure, threatening public health and safety. The electrical power supply system is often one of the first services to collapse in the event of a natural disaster, yet reliable electricity is crucial for effective post-disaster relief and continuity of services. Environmentally unfriendly and unsustainable generators are often rendered useless due to fuel shortages typical in disaster zones, leaving communities without a sustainable power supply. Communities need emergency power for resilience and survival support. Emergency responders need electricity for task lighting, mobile communication, and other electronic and medical devices.
With climate change increasing the frequency of natural disasters, ever-growing populations of displaced people, overburdened electric grids, and challenges with fossil fuels (cost, availability, pollution, and safety issues), the value of a compact, complete, reliable, safe, high-quality energy solution cannot be overestimated. We Care Solar is committed to bringing clean energy solutions to communities impacted by natural and man-made disasters and to the promotion of solar electricity to combat climate change.
Partnering on Humanitarian Relief
We Care Solar has worked with dozens of humanitarian partners to extend  our reach, strengthen our programs and expand our impact. Our partners have included UN agencies (UNICEF, UNFPA, UNWomen), International NGOs (Alight, International Rescue Committee, CARE, Save the Children), and local NGOs working in healthcare, education, and humanitarian aid for displaced persons (such as One Heart Worldwide, Safe Mothers, Safe Babies, Resilience
in Action) and international relief agencies (such as Direct Relief and AirLink).
We Care Solar Suitcases emerged as a tool for humanitarian crisis relief efforts after requests came from healthcare workers serving survivors of the 2010 Haiti earthquake. Early Solar Suitcases proved their utility assisting victims of Typhoon Haiyan in the Philippines, the Nepal earthquake, the Vanuatu cyclone, the West African Ebola epidemic, and the Puerto Rico hurricane. We recognized that medical providers in permanent health facilities have different needs than those providing care in temporary shelters and are renewing our efforts to effectively respond to humanitarian crises as we simultaneously focus on expanding our Solar Suitcase programs in rural communities in Sub-Saharan Africa.
Solar Suitcases: Vital in an Emergency
With support from Edison International, We Share Solar Suitcases built by students in Southern California have been deployed to two California emergency preparedness organizations. The Mountain Rim Firesafe Council will place their suitcases in the homes of volunteers to keep communication devices charges during power outages. They also plan to use Solar Suitcases at local events and festivals for educational outreach, replacing the generator they are currently using.
Suitcases were also deployed to Wrightwood CERT (Community Emergency Response Team) which is a FEMA and San Bernardino County backed program of all citizen volunteers who help local first responders in the event of an emergency. CERT Supervisors recently wrote us to say, "These (Solar Suitcases) will be an ideal addition to our equipment. Having been through a brush fire very close to our community this past August which knocked out all electricity, cell phone connection, and internet service, these units will be a very vital piece of equipment."
In Northern California, with funding from PG&E, we have provided student built Solar Suitcases to an Indigenous women's organization Sogorea Te' Land Trust for use at emergency response hubs located in the San Francisco Bay Area.
"In response to fires, power outages, visible climate change, a pandemic and the fallout of social inequality increasingly impacting our urban Indigenous communities, we created our first emergency response hub, Himmetka. Named with the Chochenyo word for "in one place, together," our Himmetkas includes food and medicine gardens, water catchment, filtration, first-aid supplies, tools, and seed saving libraries. These hubs will provide essential, culturally relevant, resilience and survival support in some of the most marginalized parts of our city. Our Himmetka program develops community resiliency centers to prepare for natural and human-made emergencies and mitigate the impacts of climate change."
 "We believe the solar suitcases will aid us greatly within each of our Himmetkas. As many well know, the call for help in 'less desirable' areas of the city are the last places help arrives. Having light, head lamps, phones charged, computers and walkie talkies charged could mean the difference to someone in need. We would like to use the solar kits not only as emergency preparedness but also as learning tools for our community members. We hope to plan training workshops with our youth, elders, and everyone in between to really use and understand the functions of the kits." 
Cheyenne Zepeda – Volunteer Coordinator & Land Team Member Sogorea Te' Land Trut